Downloads
Sleepwalking the Tightrope (2007)
Six tracks for you to download from our brand new album, released May 2007
If you like what you hear, you can buy the album. Either as an mp3 download or on CD. Details on the right.
This Is Your Destination (2006)
Two tracks from our 2006 CD "This Is Your Destination".
No History, No Consequences
As our CD "No History, No Consequences" is now out of print, we have made all of the tracks free to download!
The Shape of Drunks To Come
An oldie but a goldie from the archives!
Message in a Bottle
Our cover of the Police classic has long been a live favourite and it still occasionally makes an appearance even after we vowed long ago not to play it anymore. This was recorded at the end of the gruelling "This is Your Destination" session! It shows.
Buy this stuff
Buy individual albums our great value combo pack!. Payments processed by PayPal. However, you don't need a paypal account to buy.
Albums
Sleepwalking the Tightrope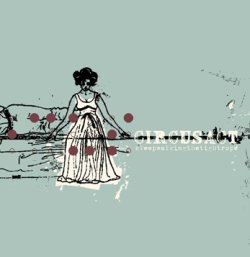 Our latest, and final album released May 2007 on Nothing to prove records.
Punktastic calls this "one of the best UK albums of the year". Who are we to disagree ?
Format: CD
Price: SOLD OUT!
This Is Your Destination
Last year's album. It has been called "A Timeless Classic" by some drunk bloke in the pub. Still have a few left but not for long at this price.
Format: CD
Price: SOLD OUT!
Combo Pack
Absolute madness ! Some say we have tons of stock to shift, others say our generosity knows no bounds. We say - send us all your money FOOLS !
Both CDs SOLD OUT!